Guerilla art is a method of art making where the artist leaves anonymous art in public places. It is a way for an artist to share with a large audience in an anonymous way. My motivation for making guerilla art is to make people smile.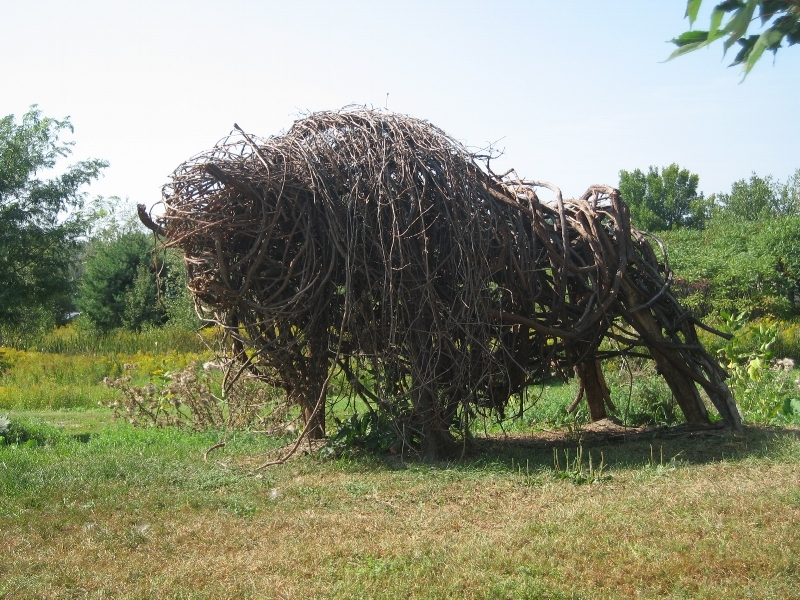 Clothesline 1
Vermont passed a law making the banning of clotheslines illegal. Makes me proud, but the bigger truth is I love clotheslines. The essence of unsanitized neighborhoods. And true conservation.
The Nest A
This nest came about because the grapevines had totally covered the trees in the corner lot off Susie Wilson Rd. in Essex, Vermont. It was appx.12' across. The foiled egg disappeared almost right away. Maybe some child thought it was a chocolate egg.
Rapunzel
This, my first guerilla art project, was for my granddaughters. The grapevine braid was 45' long. The tower was a perfect backdrop.