The walls of Kathmandu are used a billboards so layer upon layer of ads both old and new createa pentimento of past and present. Masks adorn the marketplaces and color is everywhere. Many of these photos can be hung in any direction.
126 Nepal II Spools
The next 4 photos were all taken in an hour, The polka dots created by these spools make me smile.
Nepal II Scarves
The texture of these scarves picks up the colors in the neighboring "Spool" photo
Couple Mask
Undoubtedly these masks have meaning
Nepal Paper
Handmade paper, rich in color and tradition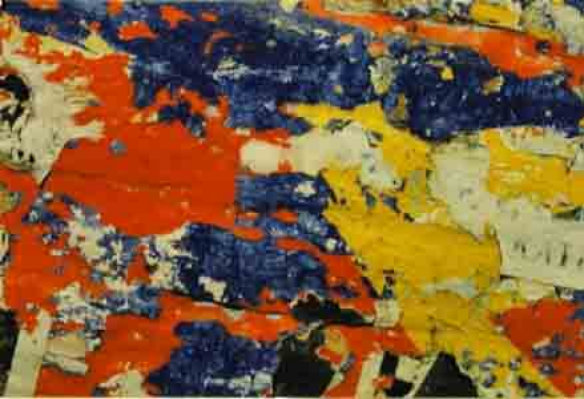 Nepal Wall Kathmandu
The yard walls in Kathmandu, Nepal are constantly evolving; they are used for painted on and pasted advertising. The layered pentimento creates natural abstract art.
Nepal II Viva Door
The Viva Restaurant where these 3 photos were taken was perfect for the sort of images that excite me.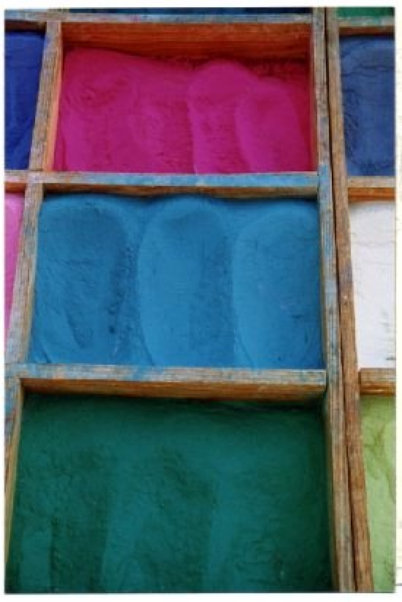 Nepal Dye Boxes
Dyes are used for batik and religion, e.g., a tika on the forehead or anointing a statue
Nepal II Swyanbunath Corner
This photo could well go into the abstract category. It's very 3-D in appearance.